About Vitone Eco
Vitone Eco is the industrial heritage left from a family of ambitious entrepreneurs who, in lands mainly farmed by olive trees, more than one century ago, started manufacturing olive presses for local olive oil makers. A few years later than the Company start, their machines were exported worldwide.
Due to the stock of knowledge handed down by their olive-presses-focused ancestors, the inheritors have expanded business in technologically comparable fields, such as food and beverage, bio-energy, recycling and sludge dewatering.
To adapt to the changes gradually occurred to its related market arena, Vitone Eco has successfully experienced market-development strategies. The know-how learned from the business experience related to the olive oil production has been invested in new industrial sectors.
Nowadays Vitone Eco Company builds horizontal axis centrifuges (decanters) and vertical separators, to separate many different kinds of fluids and remove their solid part.

The Company products range includes:
&nbsp&nbsp- poly-preparation systems
&nbsp&nbsp- screw conveyors

Vitone Eco provides a worldwide service and assured training and support in both pre and post-sales phases, prompt and regular information, transparency, reliability, confidentiality.
Vitone Eco commits itself to build efficient and environmentally friendly technology. Vitone Eco gives its support in defending the environment, it operates according to the ecosystem preservation requirements and pursues the idea of sustainable growth.
Products
&nbsp&nbsp- Decanter Centrifuges
&nbsp&nbsp- Separators
&nbsp&nbsp- Polymers
&nbsp&nbsp- Skid Unit – Mr.Sludge set

The state of the art in sludge dewatering
Mr Sludge centrifuges series are expressly engineered and manufactured to achieve the best results in dehydration of all kinds of sludge. Mr Sludge is the state-of-the art in the industrial centrifuges field and fits to any wastewater treatment plant: &nbsp&nbsp- it streamlines the internal screw conveyor, which leverages on a high-speed inner sludge-polymer mixer;
&nbsp&nbsp- it features durable and lightest bowl materials;
&nbsp&nbsp- it is provided with electrical motors based on shock-absorbing devices in order to prevent both vibrations and belt drivers from sliding;
&nbsp&nbsp- it boasts a restyled graphical user interface;

The practical achievements are:
&nbsp&nbsp- higher bowl speed (and, as a consequence, more separating power); &nbsp&nbsp- optimization of polymer effectiveness; &nbsp&nbsp- lower energy consumption; &nbsp&nbsp- high reliability of the decanter, even at top speed; &nbsp&nbsp- minimum mantainance; &nbsp&nbsp- user-friendliness;
All the above mentioned benefits help to significantly reduce the operational costs. VITONE ECO counts on a ten models centrifuges range, up to 100 mc/h capacity.
Decanter centrifuge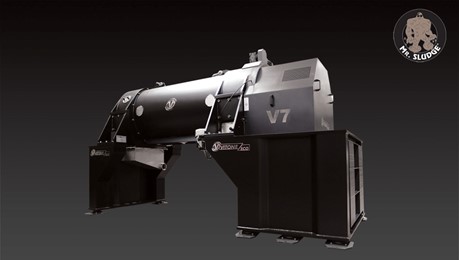 Separators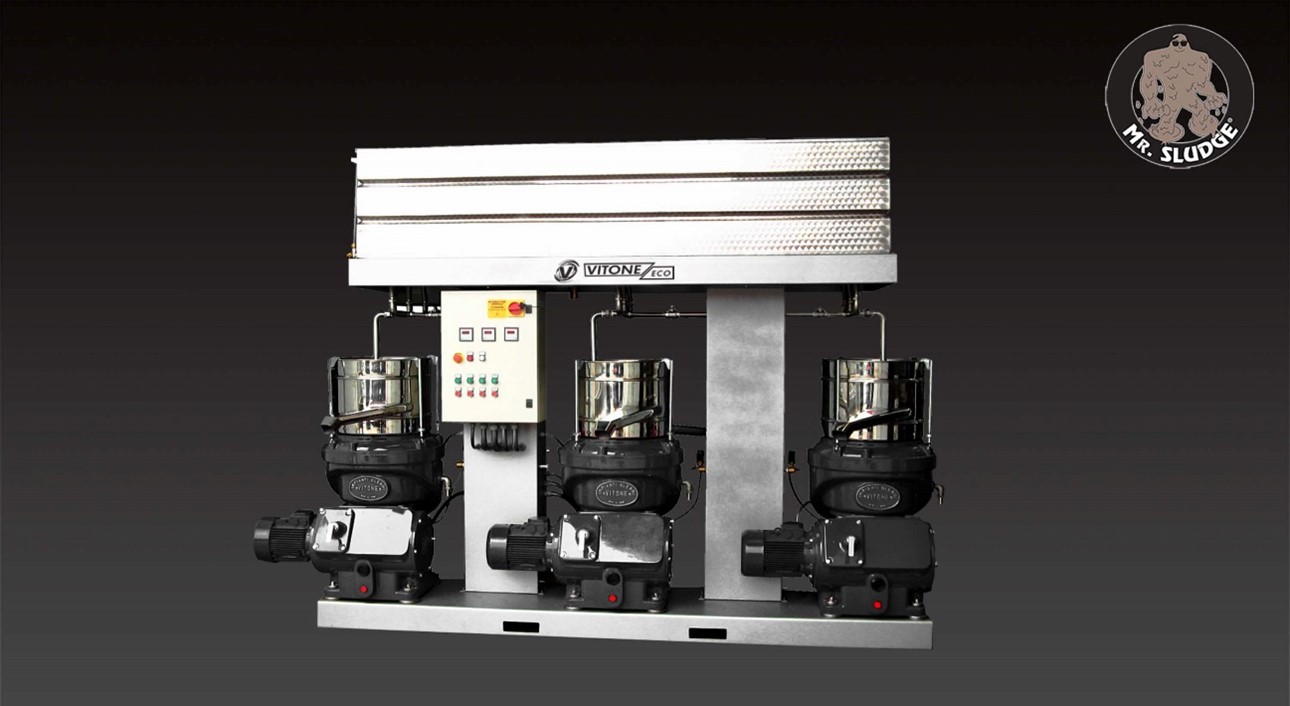 Vertical Separators are mainly used whereas it is possible to exploit the physical phenomenon of sedimentation for difference of density. The output of this kind of process is the separation of two liquid parts from a solid part or a liquid part from a solid one, depending on the sort of the implemented disks. The separation results are impacted from different factors, such as the product temperature, its viscosity and flow rate. VITONE ECO's vertical separators are made up of stainless steel at high resistance; they have a very high rotation speed and are equipped with a system for gathering solid parts at the end of bowl: the solid parts are automatically and timely discharged through a Programmable Logic Controller.
The polymer which makes the difference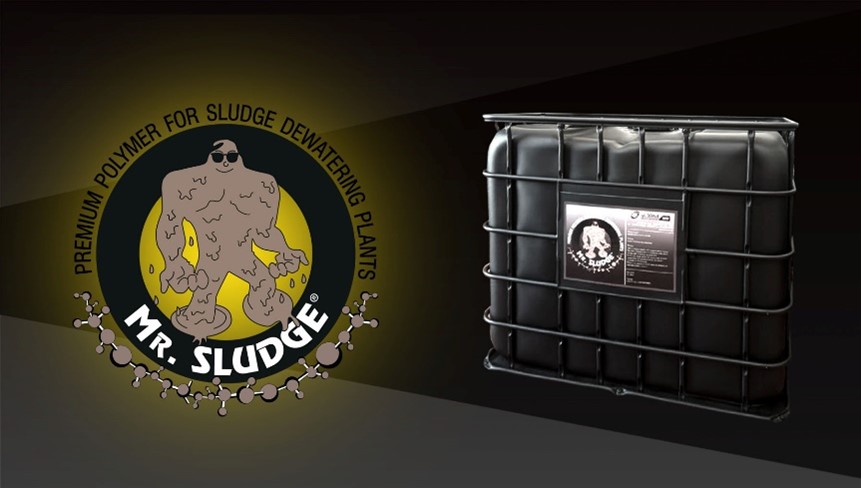 Product details: Cationic polyelectrolyte emulsion
Net weight: 1050 kg
Content: Polyacrylamide (CH2CHCONH2)
Purpose: Sludge dehydration and flocculation

Warning: this is a chemical product that requires careful handling. Pay strict attention please if it accidentally spills out of the box, cause it can make floor slick. In that case, please collect the product from the floor through inert and absorbent material and trash it according to law directions. Please be as cautions as possible when you approach any industrial chemical product.

SKID unit - MR. SLUDGE set
The Suite of Mr. Sludge is a plug-and-play sludge-dewatering plant which takes just the room of a standard container. Once delivered, you do not have to take it out, since it has been pre-assembled inside the container before leaving our factory and it works from inside. The container is fully-equipped with any device or facility required for a complete sludge-dewatering process: our customer neither need to assemble them by himself, nor has to provide further arrangements. All he needs is inside, all he needs has been already done from us, here in Italy. He has just to plug it wherever he wants, wherever it is convenient to him, and he can immediately start dewatering his sludge.

It is a cost-cutting option for companies operating the business of sludge dehydration, because they can save money and time. Infact, whoever chooses a Mr. Sludge's Suite doesn't have to arrange connections on his own among devices and facilities involved with the dewatering process, since we have already done it on his behalf. Plus: he doesn't have to sustain any cost related to planning or projecting the plant, which would be a time-consuming job otherwise.

| Suite model | Hydraulic capacity (mc/h) | Power supply kw |
| --- | --- | --- |
| Suite Vzero | 5 | 11-18 |
| Suite V1 | 10 | 18-25 |
| Suite V2 | 20 | 22-30 |
| Suite V4 | 30 | 45-60 |
| Suite V5 | 45 | 60-70 |
| Suite V6 | 60 | 70 |
| Suite V7 | 70 | 70-90 |
| Suite V9 | 100 | 90-125 |