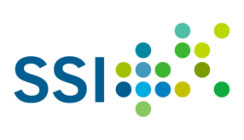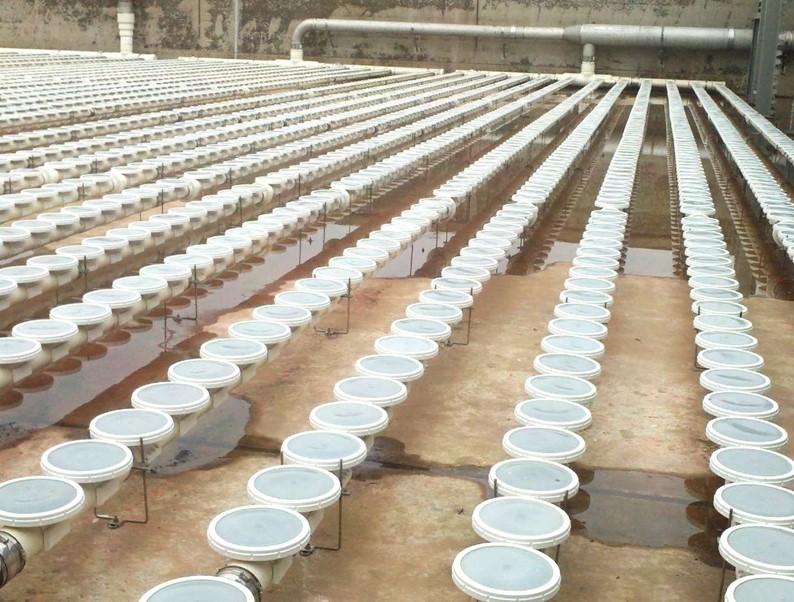 SSI aeration
Innovative Aeration Systems for Wastewater Treatment
- Complete aerations systems
- Fine and Coarse Bubble Diffusers
- Membranes and spare parts replacement
- Retrievable system
- MBBR Technology

About SSI
SSI is a global leader in the design and manufacture of wastewater treatment plant equipment.  This includes innovative, robust, and energy-efficient engineered membrane diffusers. These include fine bubble diffusers, coarse bubble diffusers, and aeration systems.  SSI wastewater process division specializes in the moving bed biofilm reactor (MBBR) and integrated fixed-film activated sludge (IFAS) processes.  Focus is on solutions for both industrial wastewater treatment plants and sewage treatment plants.
SSI participates in all phases of a wastewater project, from diffused aeration and MBBR system design, manufacture, supply, installation to startup.
With diffused aeration equipment and complete MBBR's installed on over 85 countries in 6 continents at thousands of job sites.  We have installed our aeration and wastewater products and systems in some of the largest cities in the world.  Having sold and installed millions of diffusers since the company was founded, SSI is a trusted source for wastewater treatment solutions. SSI is bringing diffused aeration into the 21st century for its clients, R & D means iterative improvements for clients. SSI has aim - to offer high-quality diffusers at a lower price, with the longest membrane life, significantly faster aeration system installation time and near-zero leaks on startup.
Products and services
For wastewater applications, careful equipment design and material selection is critical for successful long-term operation. As an ISO 9001:2015 Quality Certified company, SSI prioritize quality and strive to produce state-of-the-art complete wastewater treatment plants and fine bubble and coarse bubble diffused aeration equipment. SSI designs all fine bubble diffusers, coarse bubble diffusers and MBBR's to be cost-competitive. In addition, they should also be easy to install and provide the best efficiency and durability in the marketplace.

Products: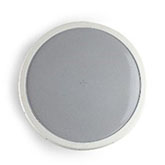 Disc Diffusers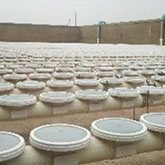 Coarse Bubble Diffusers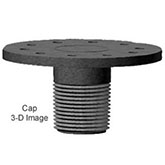 Difuzori za grube mehuriće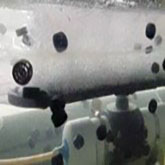 Fine Bubble Plate Diffusers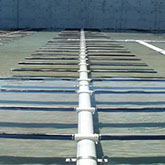 Tube Diffusers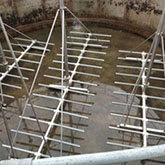 Retrofitting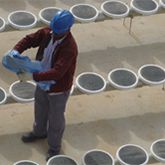 Systems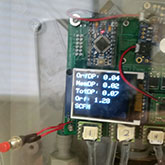 Digital Pressure(DPMS)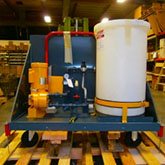 Accessories
Services:
- Field services
- Design and Engineering services
- Lab services
Products and services moving bed biofilm reactor (MBBR)
Wastewater treatment systems
A moving bed bioreactor (MBBR) with a smart design can provide better cost-effectiveness than membrane bioreactor or activated sludge plants. MBBR process design services from SSI Aeration help wastewater treatment plants improve their efficiency. SSI's MBBR systems save money in plant construction, operation, and maintenance.
In secondary wastewater treatment, moving bed biofilm reactor (MBBR) media systems provide high-quality, low-cost, and low-maintenance solutions.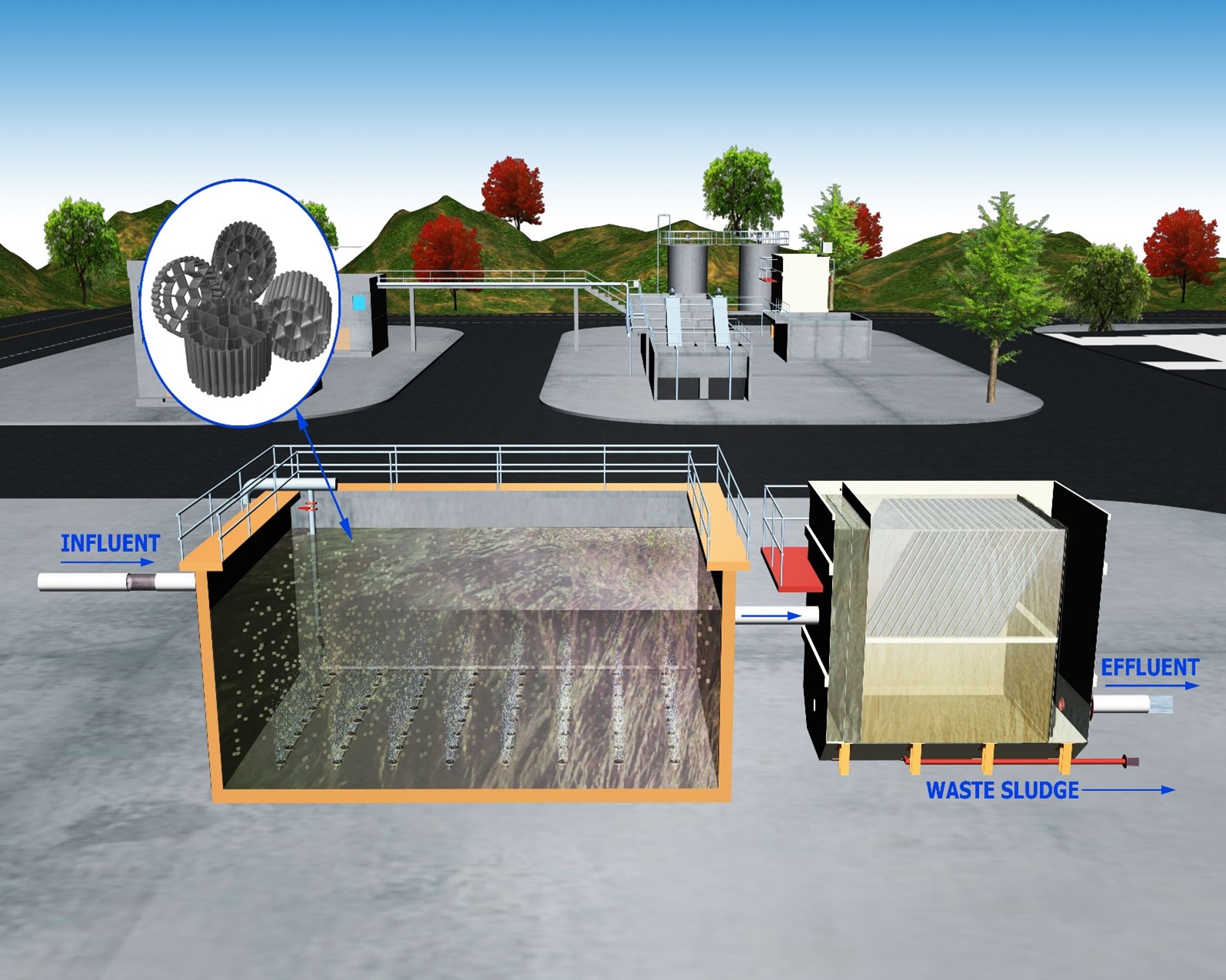 EEVolved MBBR for biological treatment
The EEVolved MBBR from SSI Aeration provides unparalleled results. This proprietary technology involves an innovative biofilm technology for biological treatment. SSI engineers designed the EEVolved MBBR with an advanced understanding of hydrodynamics, aeration integration, and biofilm. As a result, clients receive a treatment process focused on efficiency and safety. EEVolved MBBR systems have the most effective and secure treatment processes available.
SSI Aeration has the best MBBR media in the industry
SSI systems' advanced hydrodynamics, aeration, media construction, and biofilm make wastewater processes more efficient, reduce maintenance, and help a facility meet its unique wastewater treatment goals.
On this link you can see how the MBBR technology works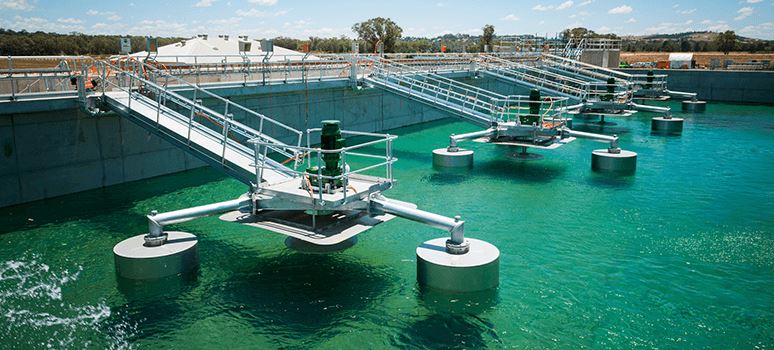 Why MBBR?
SSSI Aeration's MBBR offers advantages only found in our MBBR process design services. MBBR engineers at SSI focus on minimizing the following:
- Energy and operating cost: An MBBR system consumes less energy than other wastewater systems, reducing overall operating costs.
- Reactor volume and HRT: MBBR systems also lower HRT. Thanks to these lower HRT rates, the MBBR can operate in a smaller reactor, saving space.
- Control complexity: Many of the processes involved in MBBR systems rely on microorganisms. As a result, the operator has fewer controls to manage, experiencing a simpler operation.
- Operator intervention: Since an MBBR system requires less complex controls, the operator does not need to intervene as much as they would with another system.

Additionally, SSI MBBRs increase factors such as:
- Treatment efficiency: An MBBR offers better treatment efficiency than other types of wastewater treatment systems at lower space and budget requirements.
- Hydraulic capacity: MBBR systems can handle more water at a given time than other systems, enhancing overall efficiency.
- Volumetric efficiency: With bacteria managing much of the treatment process, the parts in an MBBR system can stay in better condition. As a result, the system optimizes the amount of water flowing through the pumps.
- Process life span: The biofilm media carriers that hold an MBBR system's bacteria have a long life expectancy. In turn, the system's process lifespan also increases.

Advantages of MBBR wastewater treatmant
- Compact
- Simple
- Low maintenance
- Flexible
- Efficient

IFAS swastewater treatment systems
At first glance, IFAS systems may look somewhat similar to moving bed biofilm (or MBBR) processes - both processes use biofilm growth to help remove organic materials from waste streams, but there are a few key differences between them.
The right system can improve the treatment capacity of activated sludge treatment systems operating at or above capacity. Adding an integrated fixed film activated sludge system (or IFAS) can enhance the capacity and efficiency of an activated sludge system by taking advantage of existing wastewater treatment technology and boosting it with biological treatment methods. IFAS wastewater treatment systems provide a variety of benefits to plants using activated sludge treatment systems, and it's relatively easy to install an IFAS system at a treatment plant.
In an MBBR system, a biofilm carrier, typically made of plastic or fabric, gets mixed in an aeration tank with water. The bacteria that accumulate on the biofilm will then break down the organics in the waste stream and convert them to biomass, which can be extracted from the waste stream later in the treatment process. This treatment method provides a few different advantages for wastewater treatment plants — primarily increased treatment capacity at an economical price without much of a footprint.
IFAS systems do things a bit differently. With IFAS, the biofilm carriers are instead mixed in an activated sludge basin or combination of activated sludge and water, rather than water alone. Activated sludge that has already passed through the reaction tank is also recirculated in IFAS systems. These IFAS systems are often retrofitted onto existing activated sludge systems to take advantage of existing treatment infrastructure and upgrade conventional activated sludge systems with tech similar to what's used in MBBR systems.
Like MBBR systems, these IFAS upgrades can significantly improve treatment capacity without requiring much extra space — part of why they're so effective at upgrading existing wastewater treatment systems. Also like MBBR systems, IFAS systems are commonly used for BOD removal, nitrification, denitrification and full Biological Nutrient Removal. IFAS systems often have very high BOD and TSS removal rates — as high as 98.2% and 97.1%, respectively — making these systems a highly effective means of wastewater treatment.